Trinity Greetings
Church Information
Church office hours are 1-5 p.m., Monday-Friday. The church office will be closed Monday, May 27 in observance of Memorial Day.
Trinity Greetings deadline is 1 p.m. on Tuesday and bulletin deadline is 1 p.m. Thursday. Articles received after the deadline will appear the following week. Send email articles for the Greeting or the Sunday bulletin to trinity@tpcdenton.org
Survey Opportunity
I was approached last year by a Dr. George Yancey, a professor of sociology at the University of North Texas who researches Christianity in the United States. He was recently approved to do a study that examines attitudes different groups of people have towards other religious groups. He particularly welcomes involvement from Trinity because he wants to include progressive Christian voices in the study. Neither he, I, nor Trinity receive any compensation for the study, but I agreed to invite Trinity people to participate. Taking the survey requires internet access. The study can be completed through the following link: https://www.surveymonkey.com/r/MWCQX7L
Those who participate will have the chance to win one of six $150 Amazon gift cards. The results of course are anonymous. Hopefully this study will help him and others better understand our religious landscape. Pastor Craig
Memorial Service for Nancy Viens
As many of you know, Nancy Viens passed away last week, following a stroke. Her memorial service is scheduled for June 15 at 2 p.m. There will be a reception following the service, but no lunch is planned.
Memorial Service for Margaret Plunkett at St. Andrew
Margaret Plunkett, wife of Steve Plunkett, former pastor of St Andrew Presbyterian, died Saturday night. Her memorial service will be Saturday, May 25, at 2:00 p.m. at St Andrew.
Dine with Nine is This Sunday
Dine With Nine is back. This is how it works: a restaurant has been selected, a date and a time set. If you wish to join others for lunch after church, please sign up on the designated paper in the narthex. Everyone is welcome to come. This includes couples and singles. This is a way to experience community.
Our first Dine With Nine will be Sunday, May 26 at Luigi's. The time will be 12:30. You will need to sign up, one name per line, no later than May 20. The reservations will be confirmed on May 22.
Luigi's is located on 2000 West University [next to the car wash].
Any questions? Contact Phoebe Collins.
Apple Tree Project
As you know, we have continuously been part of the Apple Tree host site each year, and we are doing it again this year. With your help, we were able to donate gift cards to assist Denton ISD through Interfaith Ministries of Denton. Just like last year, we will collect a $25 gift card (apples) from any clothing or shoe store. If you choose to make cash donations of any amount, please do so by indicating that it is for the Apple Tree Project. They will make sure the cards go to those children most in need. The Apple Tree Campaign/Back to school assistance will run through the summer months until the end of July.
If you have any questions, please contact Kate Eni, or anyone on the Mission Committee.

Save the date
Trinity Camp, June 17-21
9:30-2:30
Ages rising 2nd grade through high school
Christian Education
Vacation Bible School Sunday June 2 through Thursday June 6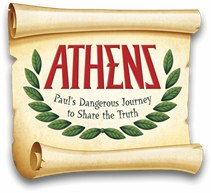 5:30-7:30 p.m. Pot-luck supper on Sunday evening
Supper provided by the Christian Education Committee Monday through Thursday evenings.
Three-Year-Olds through Fifth Graders
Something New! 6:45 p.m. on Thursday
Thursday night will feature a worship service for all VBS participants, their parents, and all in the congregation who would like to join in!
Vacation Bible School Registration Forms are in the narthex. Please complete them and place them in the box on the table. Thank you!
Trinity Moves
...is a free yoga class that takes place on Thursdays from 6:00 p.m. in Fellowship Hall. Yoga mats are provided.

Garden News
Hopefully the monsoon season is over and gardening activity can resume. Weather permitting, we'll have regular work days again on Saturday mornings. The tomato plants are growing vigorously. Some have started to escape their cages. We've planted black eyes. A few are growing well, but we'll need to replant to fill in gaps. This Saturday we will also plant okra. Join the fun on Saturday morning.
Garden Work Days Dates and times
| | | |
| --- | --- | --- |
| Saturday | May 25 | 10 a.m. - 12 noon |
| Saturday | June 1 | 9 a.m. - 11 a.m. |
| Saturday | June 8 | 9 a.m. - 11 a.m. |
Coffee Fellowship Snack Providers Needed
Thanks to the following helpers:
| | | |
| --- | --- | --- |
| May 19 | Beverages: Winn Skinner | Snacks: Missy and Karen McCormick |
Upcoming Events
| | | |
| --- | --- | --- |
| May 25 | 10:00 a.m. | Garden Work Day |
| May 26 | 12:30 p.m. | Dine with Nine—Luigi's |
| May 27 | 4:00 p.m. | Trinity Stitchers |
| June 2-6 | 5:30 p.m. | Vacation Bible School |